Best for: play/day trips, overnight camping
Sizing: up to 2.0m/6'6″ tall. Large or very large build
Max shoe size: UK12/EU47
My take on the Romany Excel…
The Excel should be called the "Whopper" in my opinion! This is a really big playful boat for really big people! And for very tall people, it's probably the only truly playful sea kayak in existence.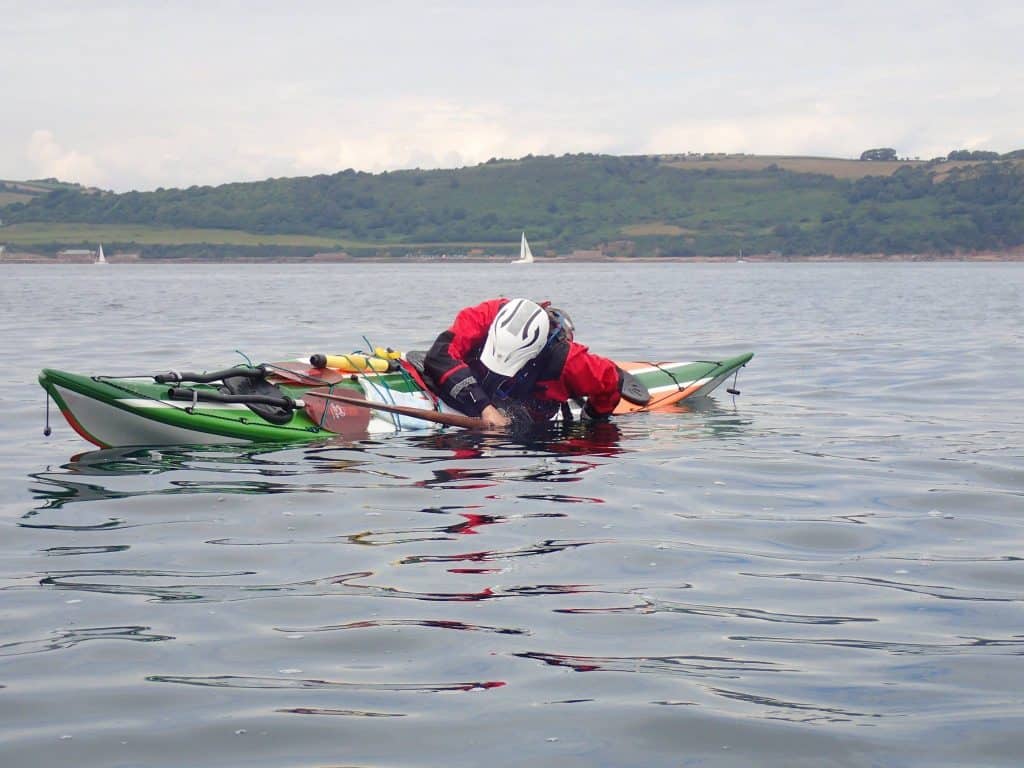 At heart, it is really a Romany Surf on steroids. The same flat, boxy hull shape that is so good in rough water has been pumped full of extra volume, preserving that signature handling no matter how much weight is on board. Plenty of rocker allows you to spin this boat around quickly, making rock-hopping in feisty conditions a laugh-out-loud experience. It won't feel big on the water, so long as you're big enough to fill it.
So if you're an XL paddler, you get to be just as nimble as the rest of the gang. Bring it on!
Here's how Sea Kayaking UK describe the Romany Excel
A manoeuverable and direction stable kayak for the extra large paddler. Designed for rough water and ease of handling in conditions. Due to boxy rails this kayak will also be suitable for the paddler who wants more stability. An ideal kayak for the 16+ stones person (102+ kilos). The kayak has a larger and wider keyhole cockpit and offers extra leg room due to a raised area either side of the cockpit.
Length: 510 cm
Width: 56.5 cm
Depth: 36.5 cm
overall volume: 323 litres
front hatch volume: 67 litres
cockpit volume: 150 litres
day hatch volume: 47 litres
rear hatch volume: 59 litres