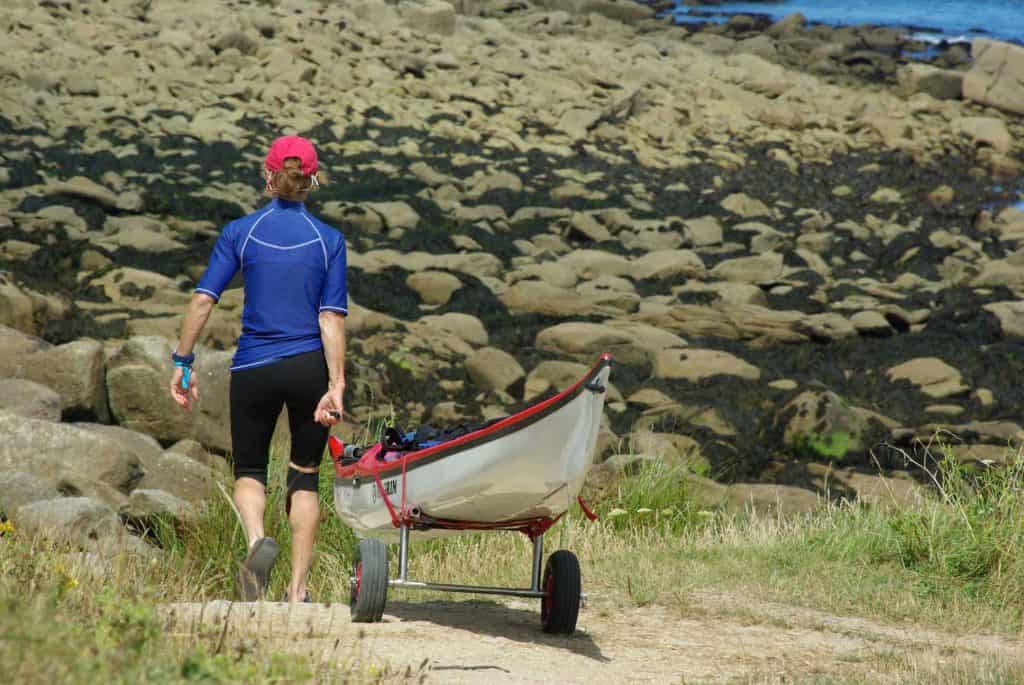 Best for: playfulness, day trips and light camping
Sizing: up to 1.7m/5'6″ tall. Slim build
Max shoe size: UK7/EU41
My take on the Pilgrim…
If you're svelte then this is the boat for you. It's responsive to your body and blade control and due to the slim hull shape is able to accelerate well. This slimline design also makes it a very easy boat to roll when you want to. It features "knee bumps" just forward of the cockpit which provides extra room if you've got long legs, or want to sit a little further forward. Smart design ensures a comfortable fit that you can lock into when needed, thanks to the well-placed thigh braces in a cockpit rim that's just the right size.
Volume has been kept plentiful where you need it, like the day hatch, and reduced where you don't. It's every bit as tough and well-made as all the other boats in the range but come on, let's see some sparkles on those decks!
The Pilgrim can be  fitted with two sizes of seat designed specifically to work with the reduced width of this kayak.  One is a slightly smaller version of the high-performance seat than fitted to the other sea kayaks in the range. The second is much narrower and has a different profile. We have both seats sizes for you to try. One thing is for sure, none of those beefy blokes will be asking to borrow this boat – they won't be able to fit into it!
My personal experience of paddling the Pilgrim

Absolutely no experience whatsoever. I've tried, but even on the beach I can't get my big backside into this incredibly narrow kayak and would probably be stuck in it for ever if I did succeed. I'll leave this one for someone else to review.

Is there a downside? If you're slim enough, come along for a demo then you tell me!
Here's how Sea Kayaking UK describe the Pilgrim
A responsive kayak designed for the small or slim paddler. The hull is narrow, offering speed and is very easily turned and controlled in wind with a minimum of weather cocking even in strong winds. This kayak is as easy to roll as any Greenland style kayak. Pilgrim fits the small kayaker and also the taller and slim kayaker. This multiple-fit option is due to a raised area either side of the cockpit.

Length: 480 cm
Width: 50 cm
Depth: 30.5 cm
overall volume: 250.5 litres
front hatch volume: 62 litres
cockpit volume: 117.5 litres
day hatch volume: 36 litres
rear hatch volume: 35 litres