Best for: playfulness, day trips, light overnight camping:
Sizing: up to 1.83m/6'0″ tall. Medium build
Max shoe size: UK10/EU45
Here's a great video of the Romany Classic in action in Catalonia
My take on the Romany Classic…
The Romany Classic has an established reputation as the benchmark "play the sea" kayak. No matter what conditions you paddle in, this boat will put a smile on your face! It's so easy to turn in waves, it surfs brilliantly and rock-hopping is a joy. It's built strong and tough so when you mess up it will shrug off the contact and tell you to do it again! When you've had enough playtime it has the speed to glide on home, leaving the slower boats in it's wake.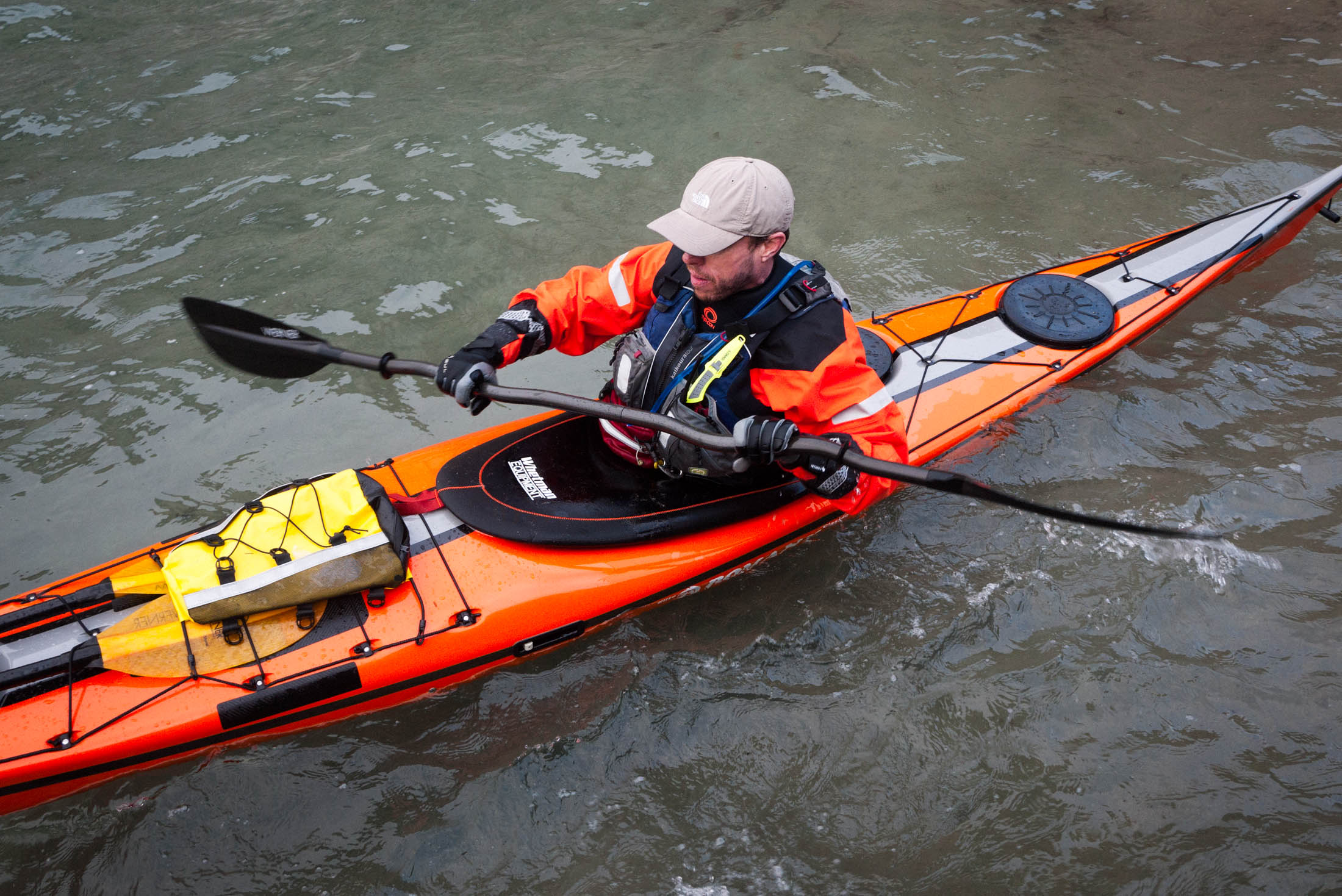 Paddled by men and women who love the predictable handling, you will find the Romany Classic in large numbers at many sea kayak symposiums. According to top coaches around the globe it's considered dependable, well-built and ideal for beginners and experts alike. It's possibly the world's favourite sea kayak. Often found in the tidal races surrounding the British Isles where paddlers love to play. Ask them what they think of the Classic and watch the big smiles appear!
My personal experience paddling the Romany Classic

Well, I have paddled the Classic quite a bit and can appreciate why it's so popular. This kayak is so well-mannered it should probably be called "the butler". The front deck is quite a bit lower than the Romany Surf or Romany Sport. For me, my legs are just a little too straight/flat in bumpy water, where I'd prefer a slightly more "legs-akimbo" position but I'm just a bit big for it really.

Is there a downside? Can't see one – it does exactly what it says on the tin!
Here's how Sea Kayaking UK describe the Romany Classic
A manoeuvrable and direction stable kayak for the medium sized paddler. Designed for rough water and ease of handling in conditions. Its easy handling makes it the 1st choice for many coaches. The Romany Classic (formerly named Romany) is easily controlled in wind with a minimum of weather cocking even in strong winds.
Length: 485 cm
Width: 54 cm
Depth: 32.5 cm
overall volume: 276.5 litres
front hatch volume: 57.5 litres
cockpit volume: 140 litres
day hatch volume: 37.5 litres
rear hatch volume: 41.6 litres