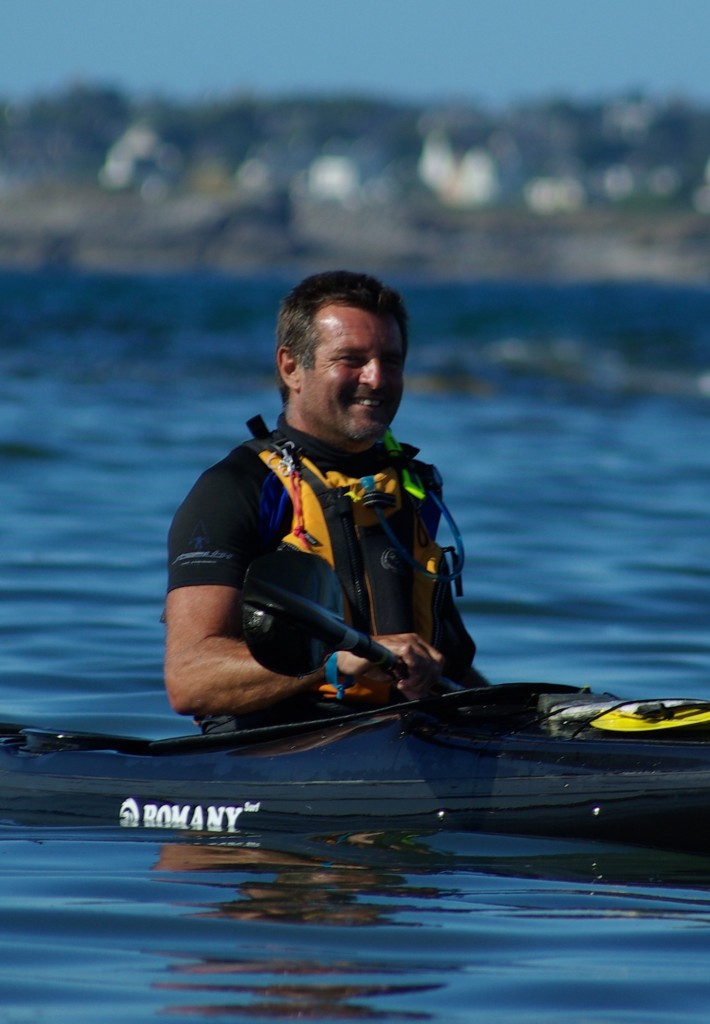 I'm Rick Cooper, owner of British Sea Kayaks. I've been on the sea all my life one way or another. I'm a British Canoeing Advanced Sea Kayak Leader*, an RYA/MCA Yachtmaster Instructor and a former Royal Marine Commando. Why do I sell sea kayaks designed and built by Nigel Dennis? I believe they are the best – an opinion endorsed by top professional paddlers around the globe!
Sea Kayak Dealer
If you are struggling to make a decision about which new sea kayak to buy, let me help you to decide. I travel all over the southern half of the UK and Brittany (Bretagne) too. If you have a particular model from the Sea Kayaking UK range in mind just call me or drop me an email. Of course, you're welcome to visit my base on the Devon/Cornwall border. It's just minutes from the water that surrounds the vibrant city of Plymouth, Britain's Ocean City.
I'll guide you through the selection process, offering advice and support when you want it. I'll deliver exactly what you have chosen to wherever you want it. Without fuss or bother, on time every time.
Sea Kayak Coach
Not your average coach – when you book training with me I guarantee that it will be tailored to you. I'll be your personal trainer. My clients come from near and far because they really value the close attention to detail. However, you'll also find me coaching at international symposiums in the UK, Europe and the USA, often running sessions that involve getting quite wet. Don't forget your pump!
Rick helped me to develop the skills and confidence I needed to fully relax. Now I can't get enough of it – I want more stars. Give him a try, he's different and great fun too!
Adaptive Paddling Specialist
So you've got a leg missing? It doesn't have to be a big deal. If you're an amputee I can offer you unmatched coaching that will help you become an equal player in the world of sea kayaking. I've had to find out so much by trial and error but there's no need for you to have to do the same. You'll get a head start when you come with me – and it'll be an adventure!
Such simple solutions – I've been over-complicating. Now I can do the stuff I've been wanting to do for ages. For the first time my disability feels pretty irrelevant when I'm paddling.
*In April 2017, British Canoeing introduced the "Advanced Sea Kayak  Leader" award to make it easier for paddlers to understand the levels of skill and experience required. It has replaced the "BCU 5 Star Leader (Sea)" award.
---