Best for: all-round sea kayaking, expeditions
Sizing: up to 2.0m/6'6″ tall, medium/large male, female size14
Max shoe size: UK10/EU45
My take on the Explorer…
Explorer – evocative, isn't it? This is probably the most famous expedition sea kayak in the world. It is the reference against which all other sea kayaks are measured and has probably accounted for more than a million miles of expeditions in every part of the globe. The choice of the worlds' greatest expedition paddlers and unmatched in its ability to do it all. Fast, stable and able to carry everything needed for trips that last many weeks, or just a few fun hours with a friend.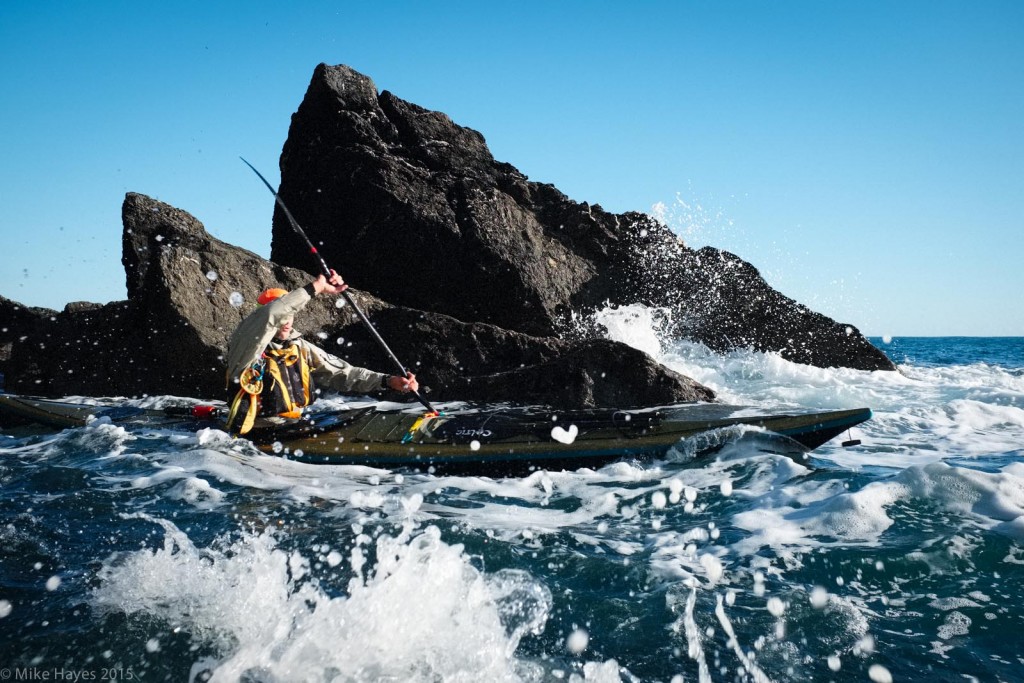 Don't be deceived by the traditional lines of the Explorer – this design has shown itself to be rugged and reliable. It's faster than it looks and tracks like a train. In rough water it will be rock-solid when some of the trendy looking boats are struggling. Choose an Explorer and you'll get the last laugh. Just make sure your rescue technique is up to scratch because you'll be the one picking others out of the water!
My personal experience of paddling the Explorer

Back in the day, when I was younger and less experienced, I thought the Explorer was a bit of a "has-been". I became seduced by newer, edgier-looking designs from other manufacturers. How wrong I was. It's a kayak for connoisseurs. The handling is predictable and progressive which makes it very comfortable to paddle – no odd vices in deteriorating conditions. It looks after me when I need it. It's also quick and produces very little wake – always a good sign.

Is there a downside? Not unless you are a bit vain and feel the need to paddle the latest design for the sake of appearing fashionable. I don't, but I do like a bit of glitz! See this excellent blog for more proof.

photo courtesy Mike Hayes
Here's how Sea Kayaking UK describe the Explorer
Designed for rough water and covering distances, the Explorer is our main expedition kayak and suits the medium sized paddler. Faster than the Romany family, manoeuverable and direction stable. It has a large carrying capacity and has been used on a one-month expedition to Antarctica carrying all supplies with no support.
Length: 533.5 cm
Width: 54 cm
Depth: 34.5 cm
overall volume: 313.5 litres
front hatch volume: 73 litres
cockpit volume: 147 litres
day hatch volume: 37.5 litres
rear hatch volume: 56 litres