Sea Kayaking UK is the famous manufacturer of world-class sea kayaks and paddles. The company headquarters and factory is based in Anglesey, North Wales.
The man behind NDK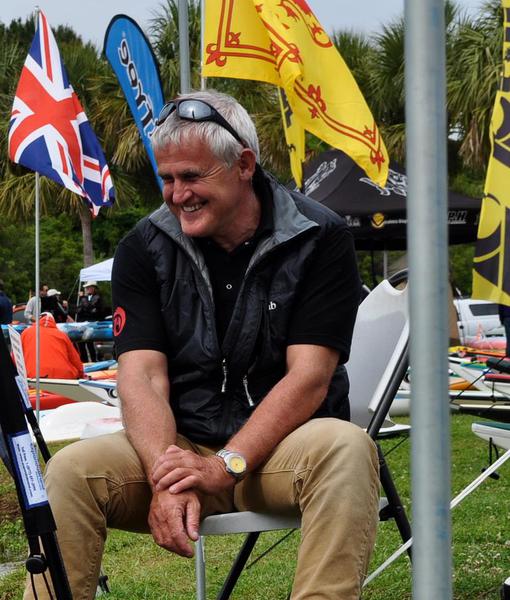 The managing director of Sea Kayaking UK  is Nigel Dennis. Together with his team, he has been designing and building sea kayaks for over 30 years. His designs are used by the most prolific adventurers (including himself) for expeditions all around the globe. NDK continues to be the first choice of top coaches and professional guides worldwide. This underscores just how good these kayaks really are. It is reassuring for you to know that the sea kayak you are ordering has such a great pedigree. Remarkably, it's also been the choice of Greenland hunters – the ultimate complement to a British manufacturer. Are there other sea kayak brands that can make these claims?
Made in Britain
Sea Kayaking UK builds great quality sea kayaks at competitive prices. The whole manufacturing process is under direct control here in the UK and not subject to fluctuating exchange rates or shipping costs from Europe or the Far East.
Whatever shape or size you are, there will be a sea kayak for you. Furthermore, as the factory is in the UK it is easy to build custom kayak to your specific needs. In fact, the team love to produce boats that suit you, not try to fit you into a boat that is "off the shelf".
You can choose a construction that is best for you and if you need an ultra-light boat, you'll get it. Whatever you decide, you can rely on the fact that each boat is hand-made by real craftsmen. These kayaks are really, really robust. However, if you damage it really badly there's no need to worry. A full factory repair service is available. Your kayak may have added character following a major repair but will serve you for many more years.
So join the global family of happy owners and dare to dream of your next adventure.