FAQs. To avoid any doubt, we are talking frequently asked questions here. If you still have a query and you need help, why not just get in contact.

FAQs about sea kayaks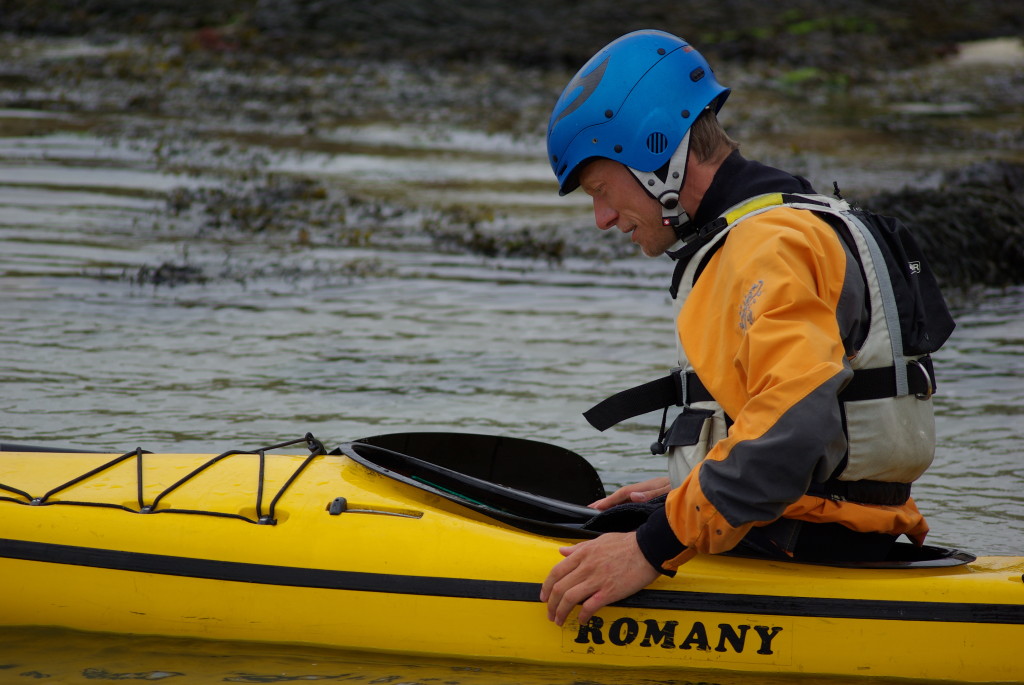 What demo boats do you have?
The most popular models from Sea Kayaking UK/Nigel Dennis Designs make up the demo fleet. If the  model you want to test isn't available I will help you to find one through the dealer network.
I already own a sea kayak – can I part exchange?
I may be able to offer you the option to trade-in an existing kayak if it is a current Sea Kayaking UK or Rockpool model. Contact for further information.
How quickly will my new kayak arrive?
A standard boat may be available immediately. Custom orders will always take longer and could be 12 weeks or even longer in some circumstances.
Do you have boats in stock?
Yes, the most popular models are held in stock and if it's available you can take it away immediately.
What happens if I damage my new boat?
Repairs are possible here or at the factory. An estimate of the of the cost and time involved can be produced. If it's a really big repair it might be better for the "Crash Crew" at the factory to deal with it – they are really good.
Do you have sea kayaks for hire?
I can sometimes offer you a loan kayak for if you are waiting for a repair to be carried out or if you have placed an order for a new kayak and there is a long lead time. For general sea kayak hire please get in contact to discuss your requirements.
How can I improve the fit or comfort of my new sea kayak?
I will help you to fit additional foam padding and other modifications as required. I'm really good at this and enjoy doing it too. It's all part of the package when you take delivery.
I've got a physical disability that makes it difficult for me to use a standard sea kayak – can you help?
I also have a physical disability but do not see it as an obstacle to sea kayaking. As an expert in this field, I'll work with you to find the best way of ensuring you are safe, comfortable and  fully competent in a sea kayak. Often the simplest solutions work the best.
Can I get a bigger/smaller/different seat?
Yes – seats to fit all shapes and sizes are available. You can have a seat moulded from your backside if you wish! Just watch that chocolate intake if you choose this option.
Can I move the seat forward or back from the standard position?
Yes, it's possible to adjust the seat position on all kayaks in the range.
Can I choose my own colour scheme?
Yes, of course. Anything you like. Why would you buy a sea kayak from someone who doesn't let you do this?
Can I have special artwork or logos?
Yes, I love to see personal expression on sea kayaks. Tell us what you want and "Arty" at the factory will do the rest. Expect a very long lead time though – some artwork is a complex job.
Where can I get replacement hatch covers?
You can purchase hatch covers direct from me or the manufacturer.
Are hatch covers interchangeable between all sea kayaks?
Sea Kayaking UK hatch covers are universal throughout the range of composite boats. However, the Romany Sport uses hatch covers composed of a higher proportion of silicone. These work better on roto-moulded boats.
Can I repair my boat if it gets damaged?
Yes, composite repairs are relatively easy for someone with moderate DIY or cooking skills. There is lots of advice on forums and the wider web. If you need specific advice just give me a call.
FAQs about Datatag. Security for Paddlesport
How do I get Datatag fitted to my kayak?
If you'd like to protect a kayak or canoe you already own please get in contact to arrange a fitting appointment.
Will a potential thief avoid my boat when Datatag is fitted?
It's almost impossible to remove all traces of the Datatag protection system without causing a kayak or canoe significant damage and therefore making it very difficult to sell.
If I sell my boat what happens to the Datatag registration?
You will be able to change the registration to the new owner if you sell your property. I will explain this to you when we fit Datatag for you.