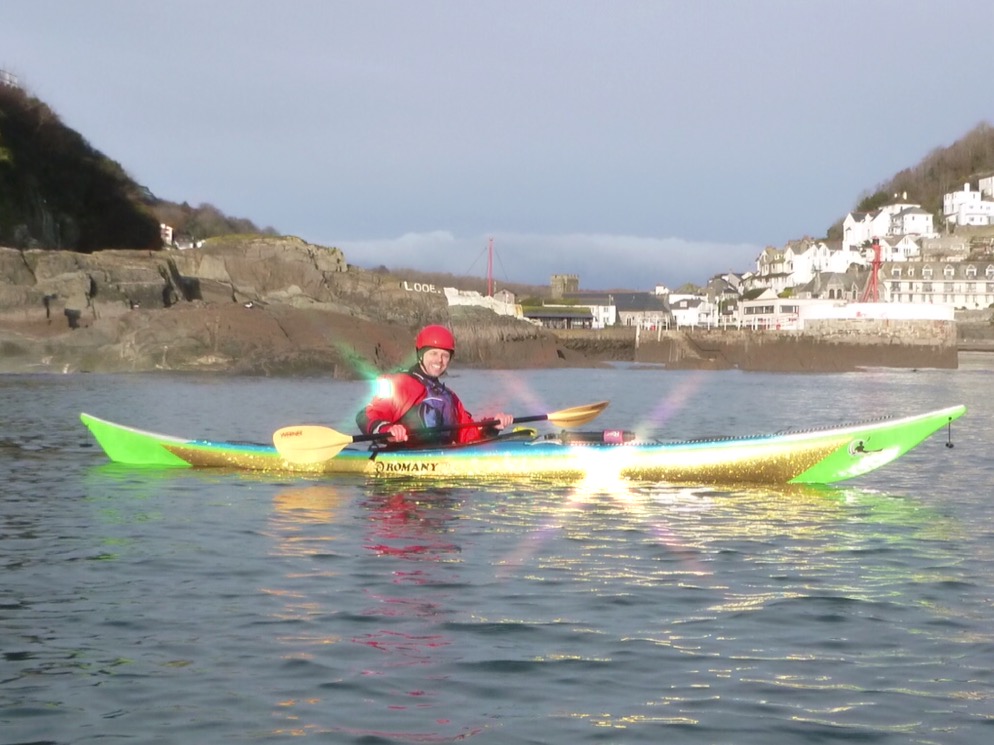 To be "COVID-19 Secure" we have made changes to how we are currently operating. The changes are in accordance with the current guidance issued by the UK Government, Sport England, the RNLI and British Canoeing.
Our location
We're based close to the waterfront of the port of Plymouth, yet actually in a very rural and secluded part of South-East Cornwall. We recognise our civic duty to contain and restrict the spread of Covid-19 and will continue to do our best to protect ourselves and all our clients. In line with with the rules defined on the UK Government website we are restricting our business activities for the time being. However, we are looking forward to welcoming all our clients from home and abroad as soon as the situation improves.
Coaching
The current Covid-19 advice from the UK Government means we cannot  offer our full range of sea kayaking activities at present. We will resume as soon as we are permitted to do so, and can still accept bookings for future dates. We have always focused on high-quality, low ratio (max 1:4) coaching and specialise in a highly personalised approach. Many of our clients value our one-to-one coaching, finding that close attention helps them achieve their goals more effectively. In all cases, our educational philosophy puts you in charge of your own progression and supports your learning and development.
During all sessions we will all take great care to practice social distancing. We recognise that some old habits may risk breaching the safe distance guidance. So before going on the water we will identify these areas together and form a plan that deals with them, keeping us both protected. Coaching sessions will be a fully outdoor experience. If you want to use wipes, sanitiser, gloves or face coverings before, during or after the sessions you'll need to bring these along with you.
Our optional waterproof intercom headsets will be washed and disinfected before and after every use. This valuable tool aids our high-quality coaching and the headset allows us to talk calmly at normal conversational volume, regardless of the environment. You can always hear us, and we can hear you too! Our students love this system, especially in more advanced conditions.
As always, we will be mindful of the environmental conditions and will stay safe on the water. We would never want to be a burden on the emergency services, but this is especially true during this sensitive period. This is not the time to be pushing limits – it's the time for improving skills!
Sales and Demos
You may be thinking about how to get your hands on your next new sea kayak! Demos can be arranged to form part of your outdoor exercise and recreation and we have a good selection of new stock available. If you'd like to book an appointment or demo please get in touch now. Our only shop is the great outdoors – safe for us and for you too. All our kayaks are sanitised before and after you have any contact with them. You will need to bring all your own equipment and take personal responsibility for "Hands, Face and Space".
Expeditions and trips
If you have something specific in mind, please get in touch. We have some great options close to home, in and around the Westcountry and further afield in the UK. We've taken the difficult decision to put our overseas expeditions on hold this year. Instead, we'll be running a programme of tune-up sessions so you'll be in peak condition for Brittany 2022. Get in touch for more information and how to book a place.
Stay safe everyone – let's get through this and see you on the other side!
This page was last updated on Tuesday 5th January 2021