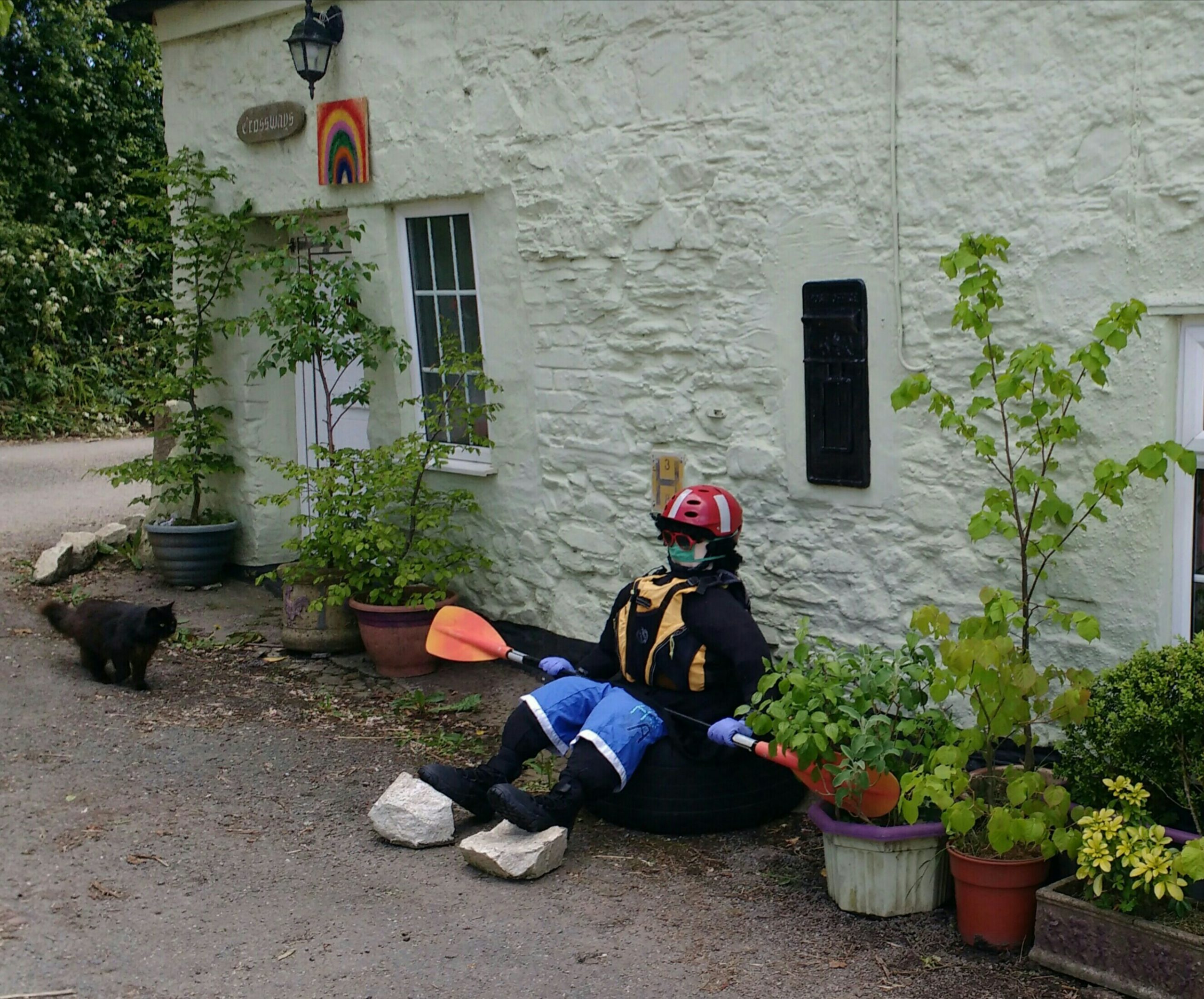 To be "COVID-19 Secure" we have made some minor changes to how we operate. The changes are in accordance with the current guidance issued by the UK Government, Sport England, the RNLI and British Canoeing.
Coaching
We are now fully operational for coaching, in line with current UK government guidelines. Although we are now permitted to operate in groups of up to six people, we have always focused on high-quality, low ratio (max 1:4) coaching and this will continue. We specialise in a highly personal approach and consider each client an individual. Our philosophy is to put you in charge of your own progression as a sea kayaker, not a syllabus.
During all our sessions we will maintain social distancing. We can still provide very effective coaching for you. We recognise that some old habits may risk breaching the safe distance guidance. So before going on the water we will identify these areas together and form a plan that deals with them, keeping us both protected. Coaching sessions will be a fully outdoor experience so there is no need for any special protective measures. If you want to use wipes, sanitiser, gloves or face coverings before, during or after the sessions you'll need to bring these along with you.
Our optional waterproof intercom headsets will be washed and disinfected after every use. This valuable tool aids our high-quality coaching and the headset allows us to talk calmly at normal conversational volume, regardless of the environment. You can always hear us, and we can hear you too! Our students love this system, especially in more advanced conditions.
As always, we will be mindful of the environmental conditions and will stay safe on the water. We never want to be a burden on the emergency services, but this is especially true during this sensitive period. This is not the time to be pushing limits – it's the time for improving skills!
Sales and Demos
Our shop is the great outdoors. This makes it safe for us and for you too. Simple hand-washing facilities and hand sanitiser are available at our site but we do not have toilet facilities, so plan ahead!
Every demo kayak is cleaned with soap and water after it's been sat in by anyone. So it may still be wet when you sit in it. We suggest you wear your usual paddling kit – it will keep you dry and ensure the "dry fit" test is realistic.
We will obviously respect social distancing at all times.
If you wish to use a face covering or any item of PPE you will need to bring this along with you, as we do not supply these items.
Expeditions and trips
If you have something specific in mind, please get in touch. At present, we are restricting our group size to a maximum of six, in line with the current UK Government guidelines. We have some great options close to home, in and around the Westcountry.
We'll also be heading off for some adventures in Brittany with two small groups during August and September. These trips are now fully booked.
Stay safe everyone, and see you on the water soon!
This page was last updated on 26th July 2020